Our experienced project and product managers support continually improving your product, while our UI/UX team will be happy to help and advise you on how to create world-class user experiences.
A proper product analytics setup precisely tracks the entire in-app behavior (and lifecycle) of your customers. This will enable you to make meaningful product and marketing decisions. We provide expert data and analytics analysis capabilities.
App updates can be tested live against each other using A/B testing,. The evaluation is based on data and takes your KPIs into account. We help you to select the best solution for your users and give guidance in setting up a suitable test concept.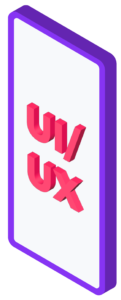 App Designs have to be more than eye candy. Good usability and better customer experiences equate to better outcomes for our client's apps. We are happy to provide support and implement your UX and UI requests. Of course, we will design in accordance to your brand guidelines and specifications.
Business Intelligence provides your stakeholders with all sorts of useful, accessible and interesting data if you know what you're doing. You will be able to identify trends early on, understand and plan your marketing investments. We will brace the data Bermuda-Triangle with your team.
We help to guide product roadmaps in the right direction. Instead of sitting in an ivory tower, we develop really useful solutions together with our clients."
– Raul Truckenbrodt, Co-Founder & CEO
In our new blog series The UI/UX Makeover, we select popular German mobile apps bearing the potential to provide their users with a better experience.