Part I: CVR & A/B Testing
CodeCheck was preparing for a launch in a new region, the UK, and so they wanted to use this chance to refresh their app's store presence as well. They will generate some publicity for the brand and needed our help in achieving one thing: to have an awesome presence on the App and Play Stores in order to transform all the publicity as well as organic traffic into actual app installs.
To achieve this, we provided them with our ASO support. ASO (
app store optimization
) is a
marketing service
that Customlytics provides to brands, developers and publishers. With over 2 million apps available today, it is becoming increasingly difficult to hit a high number of views and downloads. ASO is a process that we use to help apps improve the ranking of their mobile applications (apps) directly within the app stores – Apple App Store and the Google Play Store.
We split our project for CodeCheck into 2 parts: optimize the conversion rate from all traffic enabled by the boosted public attention, and add the precious organic traffic from Search optimization to secure more organic installs. For conversion, we helped them set up the most scalable and testable app store asset – the screenshots  – then began AB testing with it. For visibility, we developed a keyword optimization strategy that helps the client's app get found by the right kind of users, who are more likely to keep using the app, interact more with it, and become paying users.
In order to improve the conversion rate from App Store page visits to install, we decided to update the CodeCheck App Store presents. The baseline CVR was already pretty good with 49% (yes, we are ambitious – but also: we crafted the current screenshots, that's why the baseline CVR was so high) but there is always room for improvement. So, time for a little refresher!
So, here are the screenshots they were using...
In order to improve the CVR, optimizing the screenshots is a powerful leverage factor. We at Customlytics like to combine creative genius with facts and science. That's why we started off with some market research before kicking off the project. This started with an analysis of the app's brand, its benefits for the users, the users' favorite or most engaging features, the competing apps that are also fighting for the users attention, and current trends in the market. This provided us with a good  understanding of the opportunities for ASO as well as the relevant insights into how an ideal screenshots concept for CodeCheck may look like.
Subsequently, we found out most of the app's users are female, they care equally about food and drink products and cosmetics, as long as they are sustainable (which aligns well with CodeCheck's rather unique value proposition of "shop better, live better"). In addition, we found that users love personalization (e.g. with a customizable profile), and are paying great attention to the topics of microplastics, palm oil and water consumption. In the end, we applied these insights in the conceptualization and storyboarding of the new screenshots and began the production.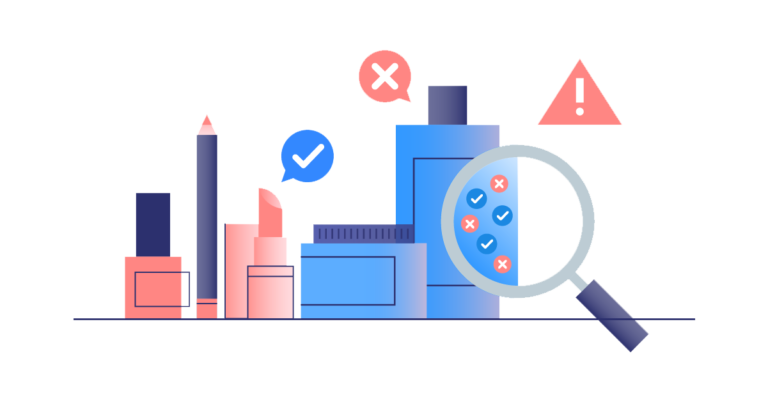 ...and here are the newly updated screenshots!
After submitting the new screenshots, we could observe a positive impact on the CVR. As seen below, the app's CVR was at 49% with the original version, then it went up to 52% in the month where the new screenshots were live. However, we would never be convinced without a test, so we conducted an A/B test to see if we could validate the new screenshots.
Previous Month
(Older Screenshots)
Next Month
(Customlytics Screenshots)
Another variant of Codecheck app store screenshots was created based on the new concept yet with a different creative direction. This is what would have been the original version (AKA control variant) should it had been completed earlier. So, we used our version as the control variant, and this new version (not created by the Customlytics design team) as a reverse-test variant. Let's see what we found: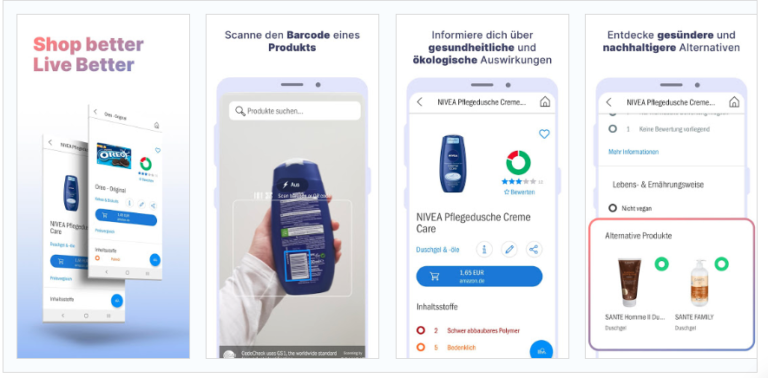 The overall concept is very similar to our version, but the colors, footage and device designs are different. The result? We validated our version:
Previous Month
(Control Variant)
Next Month
(Reverse-Test Variant)
Here's what we observed: The app's CVR dropped by an amount matching the test result! And this makes sense: 50% of real users saw the losing variant, its weaker conversion power means fewer of these users got converted compared to the winning one. So, now we are clear: our screenshots were an absolute win!
The next step is Keyword Optimization (KWO). Click the button below to learn more!


Mehr über App Store Optimierung erfahren
Sie benötigen Support für Ihre mobile App?