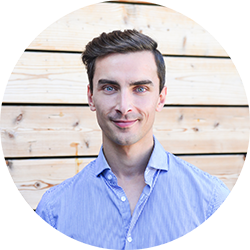 Rodolphe Helderwerdt – App Marketing Consultant
Apple Search Ads (ASA) is running the game on the App Store when it comes to engaging with your iOS users searching for mobile apps. And as a mobile marketer for iOS, you will most likely know what Apple Search Ads are. The issue that we quite often see is, hardly anyone knows how to actually run campaigns efficiently.
What's worth your time when running an Apple Search Ads campaign? 
And what might destroy your budget before you can see any real results? 
Running efficient campaigns isn't something you can do overnight. Look no further, we got you covered. Check out this pro cheat sheet with 8 tips on how you can run efficient Apple Search Ads campaigns to connect with iOS users. Let us know what you think!
1. Only one campaign group per country
Is your company running more than one country in one campaign group? That's not the best way to do it. We recommend creating one campaign group for each country to optimize your budget split across them, and to clarify the languages. It will help you in your organization and your country account analysis.
2. Broad audience is the way to go
Unless your app targets a specific demographic segment, e.g. based on gender, it is always a good idea to leave your audience as broad as possible. Potential users are searching with a specific search term that might match the keywords of your ad. They will have a greater chance of seeing and being interested in your app if your settings actually allow them to see it. Broader is always better because it can have substantial results in increasing app installs or impressions. A great example is Bumble's success story to boost re-downloads using broader relevance. The intent behind a download is more important than the demographic
3. Four campaigns – no more
Keep in mind that the best way to create the best account settings is to have only four different campaigns per campaign group. Namely, these are Brand, Competitors, Generic & Discovery campaigns.
The following campaigns should be run with Exact Match keywords:
Brand: Branded search terms
Competitors: You should split it into at least 2 ad groups: 1 for direct and 1 for indirect competitors. It will allow you to have a clear vision of the type of competitors your installs are coming from. 
Generic: You should split it into multiple Ad Groups that are groups of keywords that cover each major topic your app is relating to. They represent the download intents behind the users should they ever install your app.
Make sure that the only following campaign runs with Broad Match keywords: Discovery: Should include all keywords BUT the Exact Match ones. These should be added to the Negative Keywords list to prevent to bid twice on specific keywords and to keep searching for new relevant keywords to bid on only.
4. Metadata correlating to Search Ads campaigns
Apple Search Ads will take into consideration metadata elements set on your App Store product page to define the accuracy of your keywords targeted on Search Ads. So if you thought of targeting the entire store and all possible keywords, forget it, because Apple is smart enough to prevent it. 
5. Negative keywords for campaigns 
You will probably end up using a lot of negative keywords at some point. Exact match search terms that are targeted on Search Ads will eventually be confirmed as being either high-performance, low-performance, or low-relevance for your app at some point. Irrelevant and low-performance keywords are usually spend-wasters that are not going to get your app anywhere and should be added as a negative keyword in your discovery campaign.
Indeed, it is pointless to have search terms running in two or more different campaigns at the same time. Indeed, you would not be able to analyze accurately the performance of your keywords, and you would have to spend multiple times on the same search terms. For example, it goes as:
Exact  [Keywords] in your generic campaign
Broad "Keywords" in your discovery campaign with your exact [Keywords] set as negative keywords
6. Always add new keywords 
It is very important to have a Search Match ad group running in your discovery campaign. It will allow you to discover potential search terms that could fit your app when you might actually not be aware of it. Do not mix-up: Broad match ad group in your discovery campaign is targeting similar keywords spelling or combination and Search Match ad group is discovering completely new keywords. Keep in mind, the Search Match parameter should be deactivated for each of your ad groups running and should have its dedicated one.
7. A/B test your creatives for campaigns
The creatives used on the App Store consist only of three screenshots from your full set on the product page as well as the first two lines of your long description. As most of the ads displayed show screenshot creatives, it is crucial to test several groups of screenshots to be able to determine which features of your app potential users prefer the most. Our Experiment Management Framework explains how to develop a complete A/B testing strategy with proper planning. This A/B testing method is known as Search Ads Creative Sets testing.
Even though it isn't a native testing platform comparable to the Google Play Store Listing Experiments, it's the best alternative for iOS apps to learn what works best from a visual point-of-view. The three screenshots selected from the full pool of up to ten need to be in a left-to-right order to be valid for display. Any combinations are possible such as using screenshots 1-3-6 VS screenshots 4-5-8, and so on. You will be surprised by the results you will get because it will provide you with great insights for the next screenshot set on your app's store product page.  
8. Go for a 25€ Max CPT bid
Sometimes it's not easy to figure out which keywords bring to the most traction or the ones that are the most efficient, especially when running with a low budget. Therefore, raising the max CPT bids to a high level for a limited period of time will allow you to expose keywords performance, e.g. ability to generate impressions. You can also see how strong your competition is for certain keywords. A high delivery will also allow you to gather a higher range of data and see which keywords are the most budget-consuming ones with the lowest conversion rate. You will move these to your "negative" list of keywords.
Sounds like a lot? Our user acquisition experts at Customlytics are happy to discuss how we can improve your Apple Search Ads strategy, create and optimize your campaigns. Drop us a message at [email protected] and let's chat.