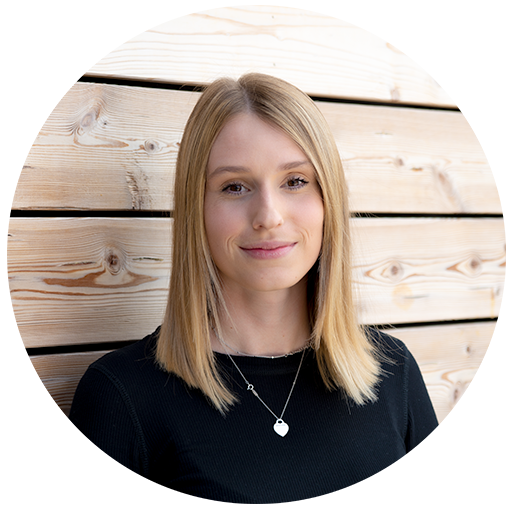 Author: Anna Priester
– Former App Marketing Content Specialist at Customlytics
Introduction
Today's challenges for marketers are complex, especially in the competitive, ever-changing, fast-paced mobile ecosystem environment. But the common marketing frameworks are old and aren't keeping up with these changes.
Marketing frameworks have existed for a long time and are useful when it comes to simplifying and guiding you through complex realities. Yet, when putting them to use in our day to day work as mobile marketing and technology consultants, we realised they fell short of being able to advance a mobile growth strategy in 2021.
They don't offer a holistic view of today's marketers' needs and fail to provide sufficient answers to topics related to mobile growth, such as:

Customer centricity
Generating data with the latest technologies
Involving each department, not just marketing
We gathered our own experiences and our expertise across different mobile services and started to develop a unique framework. We designed it to meet all the requirements and finally offer a holistic view of mobile marketing.
We didn't want it to be just any other marketing framework. We wanted a tool that would truly improve sustainable mobile growth across the whole mobile customer journey.
We moved quickly to get our framework, the Marketing Master Map, to market, but we wanted to take our time approaching the problems we wanted it to solve.
We believe more marketers and entrepreneurs need to be focused on viewing the full app marketing spectrum and build a scalable, sustainable marketing strategy. Everything from analytics and tracking, ASO and CRM to paid advertising. It's all important!
We wanted to help them with the first-ever holistic marketing framework: the Marketing Master Map. Customlytics' blueprint for mobile marketers to plan their full-stack marketing.
In this article, you will learn what we've done to provide you with a better, full-stack marketing strategy. This includes comparing your marketing to your competitors', optimising existing processes, planning growth strategies and exceeding your mobile marketing efforts in the future.
The Power of Marketing Frameworks
Marketing frameworks have come a long way. For many decades, marketers have used them as guidance for their marketing activities. Even at university, marketing students worldwide are being taught the popular models and theories, such as the 7 Ps, the Growth Share Matrix, AARRR, AIDA, etc.
We could go on forever naming all of the marketing frameworks out there. In the "real business world", they're used a lot. Marketers from all company sizes apply marketing frameworks to their marketing efforts based on their long-term goals.

Let's take a closer look at what marketing frameworks provide marketers with:

Consistent pathways for marketing efforts
Ensuring that the marketing approach aligns with the overall strategy
Organising long- and short-term goals into a well-defined set of stages and processes.
Enhancing the ability to compare and contrast strategies and plans at different stages
Facilitating the development of a performance baseline
Eliminating common areas of rework
Orientation and guidance across regions, businesses, and marketing functions
To sum up, marketing frameworks are applicable to any marketing function, no matter what size, and provide tools to develop, structure and optimise marketing campaigns.
The Marketing Master Map

Structure of the Marketing Master Map
The Marketing Master Map was developed to offer a holistic view of mobile marketing. The big picture is important.
The foundation of the Marketing Master Map is the customer journey.

This can be broken down into four stages:

1. Demand Generation
2. Conversion Generation
3. Relationship Management
4. Propagation
Based on each stage, the map elaborates on which strategies, departments, channels and technologies marketers need to consider in order to get the customer from one stage to the next. The stages, therefore, appear on the top of each new section of the map as guidance.

Companies of all sizes can apply the map at any stage of their app's marketing lifecycle. It's important, however, to know that the importance of each element of the map can differ depending on a specific business and its marketing objectives.
How to apply the Marketing Master Map
Customer Journey 

Businesses have to understand their unique mobile customer journey in order to build better products. Ultimately, a marketer's task is to convert as many potential customers as possible into loyal customers through their marketing efforts. To achieve this, it is crucial to include customer journey mapping in their marketing strategy. This enables them to truly understand where customers are in their decision-making process.

The Marketing Master Map helps companies to understand their customer journey.
1. Demand Generation
The first stage of your marketing aims to make people aware of your brand and know that your product (app) is available. This sparks their interest in that type of product or service and finally generates interest in your specific app. People can now imagine buying or using this product but it takes a little more persuasion to make them become potential customers of yours.
2. Conversion Generation
Here, you're trying to convert potential users into customers. Depending on your business model, you should target for an install, in-app revenue or ad-revenue.
At this stage of the customer journey, people move from evaluating your app to intending to buy the product. Finally, they make their first transaction, performing the conversion of interest (e.g. the install of, the registration to, or purchase of, the product). But be careful: the commitment is to buy this product from any brand, not specifically yours yet.
3. Relationship Management
After users have become your customers through completing their first transaction, your focus is trying to now upsell, monetise, maintain and increase their activity/ loyalty. The tricky part of relationship management is changing your customers' behaviour. You want them to go from just repeating actions of interest, e.g. purchases (products which can be bought at any brand) to having an exclusive commitment to your brand. This will ensure competing products are completely disregarded. Once you manage this step successfully, you'll have loyal customers that will stick to your brand, as it's about more than just the product itself.
4. Propagation
In the last stage of the customer journey, you want your customers to reach an even higher loyalty level – they don't just buy your products, they actively try to convince other people to buy your product by spreading the word and sharing their passion.
In an early stage of propagation, the existing customers need a little push to motivate and convince other people to buy a specific brand's product. This push could be an incentive offered by a company. The so-called "referral-programs" are a popular marketing effort for this. They work mostly as follows: customers get a code to share with a friend inviting them to perform the desired action (install, subscribe, purchase). Once the friend enters the code while performing the desired action, the existing customer gets an incentive (in the form of free in-app items, like premium content, virtual goods and subscriptions or money).

The next stage of propagation, and the final stage of the customer journey, is once a customer has ultimately become loyal to your brand and has turned into a brand ambassador – without receiving anything in return. A small group of customers reach that level and recommend your brand instinctively, as they strongly believe in your products.
Along with the customer journey, the spectrum of marketing efforts varies.
Initially, marketers have to invest a lot to make people aware of their product and convince potential customers to commit. Towards the end of the process, marketing efforts decrease as loyal customers become advocates and no longer need incentives or hype around a product.
Summing up the top of the Marketing Master Map that serves as guidance for the following sections: in the app marketing lifecycle, you have necessary customer journeys which acquire users, retain them and foster advocacy. From awareness and consideration to convincing customers that your app is the right choice. This ultimately turns them into loyal brand ambassadors for your (mobile) product.
Advertising Strategy 
Finding a suitable advertising strategy depends on initially defining the right marketing goals at each stage of the funnel.

The Marketing Master Map provides marketers with a guide to which advertising strategies can be used to reach specific objectives at different stages. Applying these strategies means you can successfully guide your users step by step throughout the marketing lifecycle. These steps help teams stay focused on achieving objectives in a manageable manner.
1. Demand Generation
In this stage, the map shows possible actions to take to make your brand stand out from the crowd. It suggests taking an interesting, controversial or funny approach to get attention and to gain the interest of your target group. It's important to address your target group through your marketing efforts, such as speaking their language and focusing on their needs. You don't have to show them everything you have to offer right away, though. Being a bit vague and mysterious about the bigger picture creates a buzz. You can use teasers and leaks as marketing techniques. No matter how much information you want to expose, strong emotions always help to engage people and – when used correctly – to keep them coming back for more.
To be considered in the long run, you need a good and trustworthy reputation. As a brand, it's your responsibility to ensure this, but external recommendations and reviews are also crucial. Whether it's celebrities, experts from the industry or just your average Joe with whom potential customers can identify, they all play an important role by influencing customers and recommending your product. So make sure to have strong advocates on your side and invest in them. Your marketing strategies in this stage should aim to show people the "perfect world" that they can access by using your brand and a specific product.
2. Conversion Generation
In the next stage, the goal is not only to stand out from the crowd but also to be perceived as the best provider to buy the product from. To reach these objectives and get the first transaction, you need to communicate your USPs (unique selling points), present facts and figures, make the product more "real" by showing cases the user can identify with and providing more detailed information about the product. A popular marketing strategy that is widely used to make people buy something is FOMO (fear of missing out). You can make people feel like they're missing out if they don't perform the desired action, e.g. purchase your product, by increasing the demand and limiting the supply artificially. A smoother way is to offer a trial phase and reduce any barriers in accessing the app. Ultimately, a direct CTA (call to action) gives people a push to perform a certain action and increases their interest to find out more.
3. Relationship Management
Once you've received your first purchase from a user, it's all about building a good relationship with them and maintaining it long-term. You need to make sure you look after your users. They have to associate your brand and product with a great experience so that they spend their money with you rather than elsewhere. Existing customers are already convinced about your product so you don't have to invest in the time- and money-consuming pre-purchase phase. You can now fully concentrate on ways to re-sell, up-sell and cross-sell your product. Re-selling is a strategy where marketers remind people that the product exists or tell them about new versions of it. Up-selling aims to pass more extensive and expensive versions of the product on to the customers. With cross-selling, you offer your customers other products of your brand, hoping they extend their personal product range. To strengthen a user's loyalty to your brand further, reward them with exclusive offers.
4. Propagation
In order to succeed in the competitive mobile landscape, you don't only want your users to buy your product again and again (e.g. in-app-purchases or renew their subscriptions), you also want them to talk about it. When existing users spread the word about your product, it's likely that they attract new customers and therefore increase sales. Some customers do this already without even knowing it! To increase the number of people recommending your brand and products, there are some marketing strategies you can use. These include actively driving friend-referral programs, stimulating referral after asking for reviews and incentivising referrals through discounts and exclusive offers.
For this final step, you're aiming to create a sense of unity. With a joint vision and mission, you want your users to feel the urgent need to be part of a community, e.g. to be able to join exclusive events. Bringing your users through the funnel to this stage is the ultimate goal. In a perfect scenario, your user is an ambassador for your brand, converting other people without your involvement.
Channels
There are plenty of marketing channels to show, promote and sell products. Many companies focus on only a few key channels in their user journey and therefore don't unlock the full potential of their app marketing strategy. Don't get this wrong – being present on all channels doesn't convert into successful UA (user acquisition) and marketing campaigns automatically. But there are a variety of paid marketing channels that marketing managers should consider for their business. In this blog article, you'll get an overview of paid traffic sources and tips on how to find the right paid marketing channel mix to promote your app. If you prefer listening to podcasts, Christian shares practical advice on how to choose UA channels, UA campaign optimisation, how to correctly add a new channel and more in this episode of the Business of Apps Podcast.

With the Marketing Master Map, marketers can step back and look at the bigger picture when optimising across channels. This will allow you to track the effectiveness of e.g. the content used to move your app users along the funnel.
In the end, it is about experimenting and finding the right mix of channels that work for your business.
1. Demand Generation
At this stage of the customer journey, the channels are the first point of contact for potential users and they aim to create awareness of your brand. Here are a few of the traditional early funnel channels: word-of-mouth, out-of-home, PR, radio, print and offline mailing. More modern channels that have since come into play are video ads, social media and influencers.
2. Conversion Generation
In the conversion phase, the amount of channels used reduces. In a mobile context, the app store is the first port of call. Your app store appearance has to meet a person's expectations of your brand and product. It's here that determines whether people convert, install the app and become users. Therefore ASO (App Store Optimisation) is a crucial channel. Furthermore, search channels and display/paid social can be used to lead people to the leading app stores.
3. Relationship Management
Once a person has become a customer, communication becomes easier. This is simply because they have your app installed and you can make use of more direct in-app channels like the newsfeed, in-app-notifications and push notifications. It's also because there is more user data available, which you can use to your benefit for more targeted communications, e.g. for upselling.
4. Propagation
Just as in the stage before, you can use personal emails, SMS and notifications to further convert a user into a loyal customer. Once the user reaches ambassador level, the early funnel channels of word-of-mouth and social media come into play again – but with a significant difference. These channels are in their own name, which appears more trustworthy and less commercial.
Departments

Whether we are talking about a mobile-first company or a company, an app is part of the overall customer journey across all channels. Engaging across the entire user lifecycle requires expertise in a range of skills.

The Marketing Master Map helps companies to look at their organisational structure and evaluate whether everyone is aligned on shared KPIs. The aim is to get each of the teams to know where their responsibility in the product funnel lies.

The map details which departments need to be involved at every stage in order to ensure a smooth transition of a user from each customer journey stage to another. All departments need to be connected and work together across different stages. In today's data-driven world, BI needs to be involved in the entire marketing lifecycle to ensure marketing decisions are made based on data.
1. Demand Generation
In the first stage, the PR department, brand marketing, the partnerships team and the social media department should work together closely. They should have one vision: to make people aware of your brand and product, spark their interest and make sure that people remember you.
2. Conversion Generation
The performance marketing and product team are responsible for starting the marketing efforts to turn people into customers. Their task is to offer users a high quality, attractive product and expose them repeatedly to it via paid ads on different channels. This will ensure they want to try it out!
3. Relationship Management
Your aim is not only to have users using your product but for them also to become loyal customers and advocates of your brand. This means the social media team, product team, customer service and customer relationship management department need to ensure customer-focused services. These services are there to maintain user satisfaction. Working with user feedback and passing it on to the responsible departments is crucial in this phase.
4. Propagation
Almost all departments have to work together in this last stage to create a relationship with your brand advocates who live your mission, vision and values. The brand marketing department is crucial in promoting the brand behind your products. Their responsibility is it to create a strong, trustworthy brand that stands out from the rest.
Technologies
With the right combination of technologies at their disposal, companies can build a marketing strategy that continuously improves. Today's users expect more – personalised, highly relevant messages are important to them.

The Marketing Master Map provides you with a marketing infrastructure that is rooted in a solid mobile marketing tech stack. It lists the relevant technologies in the different stages and describes how these technologies interact and connect.
As a full-stack mobile agency, we advise our clients to start building their mobile marketing tech stack as early as possible – ideally even before the app launch. To use mobile analytics and tracking, you have to have certain technologies from the start. These enable you to make important product and marketing decisions. In this blog article, you can read more about how to build a solid marketing tech infrastructure with Customlytic's mobile marketing tech stack.

The App Marketing Lifecycle helps mobile marketers to understand what data needs to be collected at what time.
Core technologies that companies need through the entire marketing lifecycle are: customer data platform, content management platform, data warehouse and data visualisation.
Demand Generation & Conversion Generation
In the first two stages of the marketing lifecycle, it is extremely important to keep track of the effectiveness of your campaigns on different UA channels. The focus lies on marketing analytics. Via mobile app attribution, you can find out the exact acquisition source(s) – and even more. You are able to figure out from which UA channels valuable users are coming from because you can see who performs desired actions inside the app after installing it. Apart from the technologies that are used in the marketing lifecycle, you should involve attribution tracking, a brand monitoring platform, TV attribution, media automation management, a QR code generator and a promotion engine to evaluate your acquisition efforts.
Relationship Management & Propagation
After a person has become your user, it is not about app attribution anymore. The main interest at this stage is to maintain happy users that aren't going anywhere. To reach this, you need to work continuously on your product. The focus, therefore, lies in product analytics. It matters how your users behave inside the app and what actions they take to know if your app is set up in a proper way. Product analytics help you to understand your app and how users are interacting with it. It requires specific technologies to keep track of your app, improve it and react to potential weak points. These could be crash and product performance tracking, deep linking, quantitative & qualitative product analytics and product A/B Testing.
To support users using your app and to make them aware of possible changes, bugs, etc., the help centre management, product catalogue and the product feed management platform come into play. With customer relationship management tools, you can keep an overview of every interaction and communication you have with your users – collecting this data strengthens your relationship with them.
Benefits of applying the Marketing Master Map to your business
The map answers questions around marketing and growing apps sustainably. By applying the Marketing Master Map to each of these questions, the result is a marketing approach which sustainably grows mobile apps in the marketplace and which puts the user first.
New inspiration: Our workdays as marketers, product managers or data engineers can become daunting and a bit repetitive at times. The map provides a source of inspiration for everyone looking to build upon their marketing strategy and product funnel.
What does my customer journey look like? What am I currently focusing on? What else could I do?
How should I structure my company?
Audit your current app marketing strategy: This document really lets you structure and plan your marketing strategy with your whole team or company. It makes you examine your strategy in-depth and evaluate how your mobile business is currently being marketed. You can identify opportunities to optimise your marketing strategy across departments, marketing channels and technologies.
Which of my company departments care about which part of the user funnel? Are they interfering and working in an unconstructive way?
Which technologies are currently supporting my marketing strategy? Are we missing a tool that could drive our growth forward?
What is holding back your growth? Determine blindspots: Once you start analysing your app marketing strategy and question how things have been done in the past, the map enables you to find blind spots in the marketing infrastructure. The map doesn't only tell you where you need to improve, it also gives you an orientation on how to optimise your mobile marketing and even implement small changes right away.
Am I setting the right priorities for marketing channels in my app marketing strategy?
Am I missing a channel that is crucial for my user funnel?
If you stick to the principles of the Marketing Master Map, it'll provide you with a framework to drive sustainable business growth. The map tells you the next steps and enables you to think ahead and unlock the full potential of your future mobile marketing.
Ways to learn more about the Marketing Master Map
After months of hard work, we're really excited to present the first version of our Marketing Master Map. It's a work in progress and we're looking forward to exchanging ideas with other mobile marketers. Any suggestions, feedback and comments are very welcome.

To find out more information about the Marketing Master Map, you can visit our interactive landing page. This includes explanatory videos of each stage of the customer journey with individual steps, presented by our CEO Christian Eckhardt.

On our landing page, we don't only provide you with video content, but also your free copy of the Marketing Master Map. You can access your free, printable MMM via the QR code. Keep your poster close by in the office for easy access to an overview of your marketing efforts!
Being connected with our community is very important to us. After the global pandemic put things on hold for a year, we're starting up our Berlin Mobile Marketing & Growth Meetup group again. At a dedicated meetup, our CEO Christian Eckhardt will share hands-on insights about the practical application of the Marketing Master Map and gladly answer any of your questions. Become a member of our Berlin Mobile Marketing & Growth meetup and sign up for the upcoming event on the 16th of March, starting at 4 pm CET, here.

To stay up to date with the development of the Marketing Master Map, make sure you subscribe to our App Marketing newsletter. Not only will we provide specific information, but we also promise to keep you updated with exclusive content including the most relevant industry news and App Marketing trends.
Our CEO Christian Eckhardt has a few final words to help you get started with the Marketing Master Map. If you need any help don't hesitate to ask!
💜 Become part of our community on LinkedIn, Twitter, Xing, Glassdoor or Medium.