Maybe you are already working with Attribution Tracking. A solid and scalable data infrastructure ensures relevant and accessible data, which is the foundation for your app's success. A good data warehouse should come with the right visualization and reporting tools, for your stakeholders to be able to make better data-driven decisions.
Data plays a crucial role in your app's success within today's competitive mobile landscape, as it provides you with essential insights on your product and customers. You may be at the starting point of setting up your data strategy and are not sure how to begin. Or, you have already started but now processing and organizing your ever-growing pile of data is becoming extremely tedious. Either way, we are here to help you with that.
We bring in the people, the tools, skills and knowledge to develop the data strategy that will empower your business and help you get and stay ahead of the competition. We will guide you all the way from establishing a data strategy to collecting, integrating, and analyzing data. You will be able to oversee your company's successes based on personalized KPI's, identify changes and trends early on, and know how to optimize your marketing activities.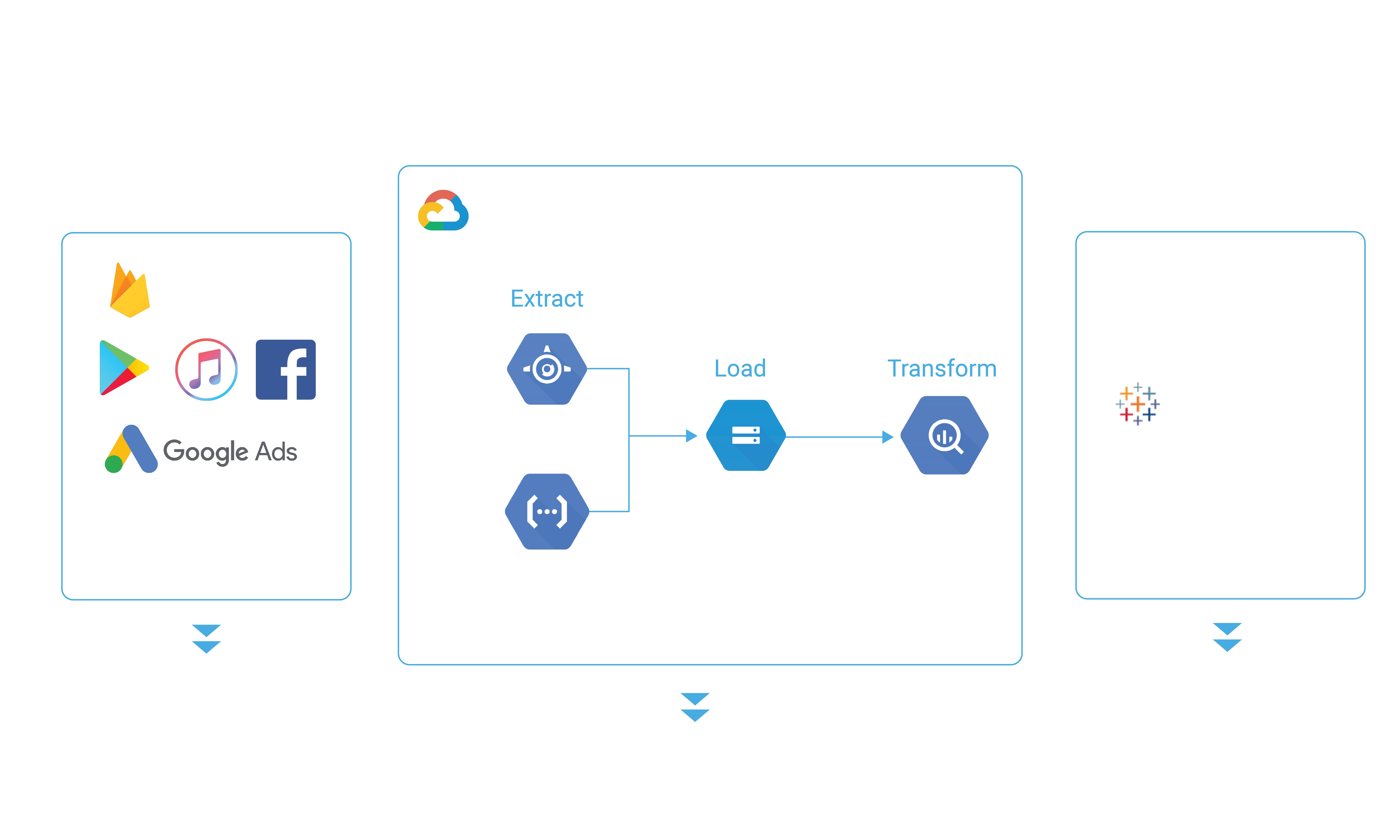 Data collection and warehousing
In order to help you reach your goals, we start with what you want to achieve and what you need to know to succeed. That is, what data you need to collect. We will consult you on the best possible solutions for your data collection, and assist with the technical implementation of the tech-stack solution. Moreover, we offer full integration of all your multi-channel data within one place, the data warehouse.
Lastly, we will help you make sense of all your data, using state-of-the-art software to provide you with personalized dashboards. You will be able to check your KPIs at first glance, explore your data in meaningful ways, obtain profitable insights, and effortlessly communicate your findings and ideas to your stakeholders. Together with your team, our data analysts and data engineers will guide you through the Bermuda Triangle of data collection, warehousing, and analysis.
Finding the right tool provider
Our philosophy is to lead for results with data and automation. Here are the top picks that we use and would recommend to you as well:
Ready to scale your success with Business Intelligence?