Customlytics is a Berlin-based app marketing agency & consultancy. We cover every mobile topic and specialize in mobile CRM, performance marketing and ASO.
Founded in 2016 by Raul and Christian, Customlytics has grown to be a diverse crew full of international flavor. Our team is made up of data & analytics addicts, to technology experts, design buffs and content enthusiasts. It takes a range of know-how, experience and personalities to provide the best guidance for our clients across the spectrum of mobile app marketing. We help apps grow and the same is true for our team culture. Our focus is to develop talent and to nurture the next experts in the field of mobile app marketing.
We're driven by our diverse teammates and their broad insights from a range of industries. That's how we create ideas, stay curious and motivated to deliver measurable business value. Every deep linking concept we create, tracking setup we build or App Store video we design is tied to that objective.
Marketing Consultant Lead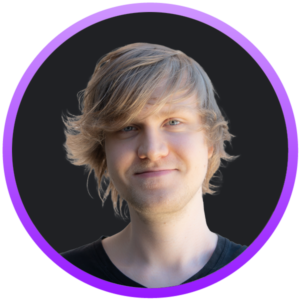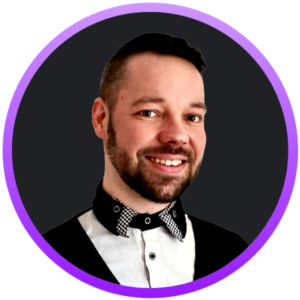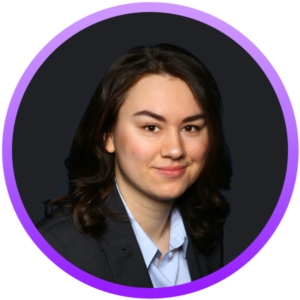 2015
IDEA

The fundamental idea of launching a boutique consultancy, focussing on mobile marketing technology and analytics is born. Christian and Raul are shaking up Delivery Hero's app marketing at that time.​
2016
INCORPORATION

Christian and Raul officially register the company called Customlytics on the 10th of May, 2016 (one day after Christian's 22nd birthday). They start off working from Raul's home but soon move to their first "proper" office, a small room in a co-working space next to Potsdamer Platz.
2017
NEW OFFICE IN PRENZLAUER BERG

The Customlytics business gains traction and popularity for the unique combination of mobile marketing & technology knowledge. Christian and Raul take action and set the foundation for a bigger team by renting out a larger office at Schönhauser Allee by the end of 2017.
2018
TEAM GROWTH

Recruiting is in full swing. By the end of 2018, Customlytics has already grown to 11 team members in all areas of Consulting, Operations as well as Business Development. More clients are added to the portfolio and soon enough, office space is running out! The office hunt has begun yet again.
2019
ACCELERATED GROWTH AND BIGGER OFFICE SPACE

The company moves into a bigger office at the beginning of the year and adds more members to the team. The graphics design department is expanded with UX and UI experts. Our first mobile marketing conference is happening (Mobile Education Day) and by the end of Q3, team lunches are already becoming difficult to manage in the office that the company moved into just a few months ago.
2020
BIG SUCCESS DESPITE GLOBAL PANDEMIC

An unexpected crazy year dominated by a worldwide pandemic. Nevertheless, Customlytics records the most successful financial year in the history of the company. This is due to the acquisition of the leading mobile tracking agency mscale.io, as well as continued rapid growth in new clients (+50%) and employees (+20). The next office move is inevitable - towards the end of the year, Customlytics opens yet again another office in Prenzlauer Berg.
2021
CONSTANT GROWTH AND A NEW OFFICE SPACE

Yet again, the company moves into a bigger office in Berlin Friedrichshain to adapt to our growth. Customlytics reaches 50 employees as well as the most successful financial year in the history of the company.
2022
ATTENTION TO DETAIL AND OPTIMIZATION

We were faced with a globally challenging year in 2022 but we met it head-on, mastered all that was thrown at us, and kept growing. Our team expanded further and grew in diversity and skills. Our expertise was not overlooked; we were finalists for six awards and were awarded "Best Practice" by TikTok.
2023
GROWING AND CONNECTING

Despite having a challenging year, we sustained slow but steady growth. We successfully hosted two enlightening Meetups, spreading the word on the educational qualities of App Marketing. Collaborating closely with partners and clients, we were able to show off our skills in multi-faceted projects, which led to numerous successful and insightful event engagements. We embraced diversity as always, filling expert roles and prompting structural improvements.