Retention Campaign Management
When an app has successfully gained new users, the real work begins. Apps are then faced with the challenge of binding users in the long term and increasing the retention curve with marketing that retains existing users. The key to success lies in personalized communication with users across all mobile communication channels.
Why do you need retention campaigns for your app?
Acquiring new users with the help of App Store Optimization or with performance marketing is only the beginning. Three days after the app install, eight out of ten users are inactive. And after 30 days, the retention rate drops to just 10 percent. A lot of marketing budget is spent on advertising campaigns for user acquisition. Cash, which is burnt quickly looking at how fast users churn. The goal is to increase app usage and user retention with CRM activities. The integration of a CRM tool serves as the technical backbone for communicating any relevant and personalized content to users. Building on this, it is then necessary to maintain communication with users throughout the entire user lifecycle on various channels.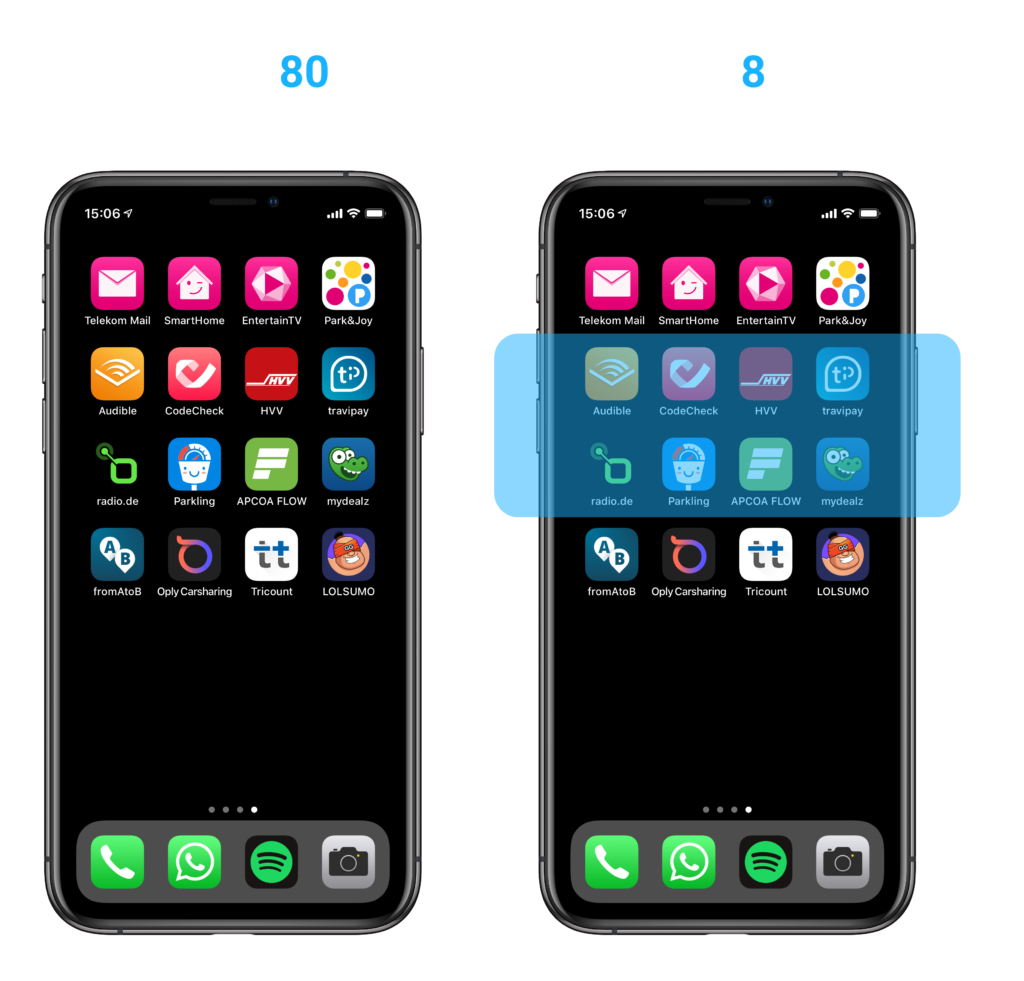 Campaign strategy and concept
Successful retention campaigns for apps have two things in common: A well-thought-out strategy and a feasible campaign plan. Our
mobile strategists and consultants
support you with exactly this. We analyze when and on which mobile communication channels (push messages, in-app messages, in-app news feed (~ blog), mails, SMS, messenger bots) it makes the most sense to reach your users with personalized communication. We develop a detailed campaign concept which always keeps the user lifecycle in mind. At that, we advise you which elements are needed for the campaign.

Who receives the message?
When is the message sent?
What does the message say?
Retention campaign implementation - content & creatives
Once the retention campaign concept is finished, we also support the active implementation of the campaign plan. First, we implement the plan step by step in the CRM tool of your choice. In doing so, communicating with users on channels such as e-mail or push notifications follows a certain logic, which is based on the user journey. We help you to understand this logic and integrate it into the tool. This means that campaigns have to be set up once and then sent automatically based on user behavior. We also take care of creatives and copy for push or e-mail campaigns that attract the attention of your users. And of course, we test every campaign before it goes live onto the mobile screens or inboxes of your app users.
Retention campaign optimization
Once your campaigns are set up and automated, our service does not stop there. We provide continuous support, regular reporting and optimization of ongoing campaigns. Together with your team, we look at what can be improved, which messages your target group is reacting to (or perhaps not), if there are any new ideas we can implement, and if necessary, we also carry out A/B testings.
Finding the right tool provider
Our philosophy is to lead for results with data and automation. Here are the top picks that we use and would recommend to you as well:
We support your product with relevant and personalized retention marketing!