From the product appearance in the major app stores to advertising material and campaign control, we cover all services related to marketing your app. This also includes user acquisition as well as retargeting with retention and CRM campaign control.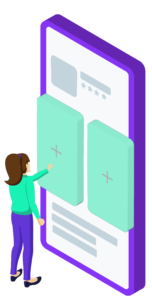 As the SEO for apps, App Store Optimization (ASO) is key for your app store appearance. That is where we come in. We support you with ASO, showing how to maximise app visibility and in-store conversion rates.
Performance marketing is the foundation of all activities to increase user awareness for your app and to acquire new customers. Here at Customlytics, we guide you through the jungle of ad-networks, RTB and fraud.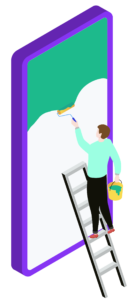 Static or animated display ads, social ads for Facebook, Instagram or LinkedIn – We provide any kind of digital advertising media. We create effective digital ads for you, as well as update creatives regularly depending on their performance.
Retention Campaign Management
Driving users to download and install an app is just one side of the coin. Engagement campaigns are equally important to foster economic success of your app. Often they are even cheaper than UA campaigns. We tackle user churn with effective retention concepts and campaign optimization.
It all starts with a strategy - but it doesn't end there. We don't cut corners and outsource our work. We don't leave our clients hanging but provide a full app marketing service."
Christian Eckhardt,
CEO & Co-Founder
Why user-generated content ads are outperforming your overpriced agency-produced creatives.
This campaign shows that we at Customlytics always try to show our multi-faceted client-base that we have the expertise in many fields of App Marketing, which includes creating visuals in-house.
The following case study is an example of why we love helping our customers to succeed in growing their app.