Case Study / ATTRIBUTION TRACKING
Increased number of leads through an ideal attribution tracking setup
AutoScout24 is the largest pan-European online car market with over 30 million users per month, more than 43,000 dealer partners, and around 650+ employees. AutoScout24's footprint includes the European core markets of Germany, Belgium, Luxembourg, the Netherlands, Italy, France, and Austria. With 18 language versions and more than 43.000 associated dealers, AutoScout24 is represented in all important European markets.
One of their latest features, recently launched as a minimum viable product (MVP) is the AutoScout24 smyle feature – an innovative business model for Germany, where users buy the car online and get it delivered to their doorstep, fully insured.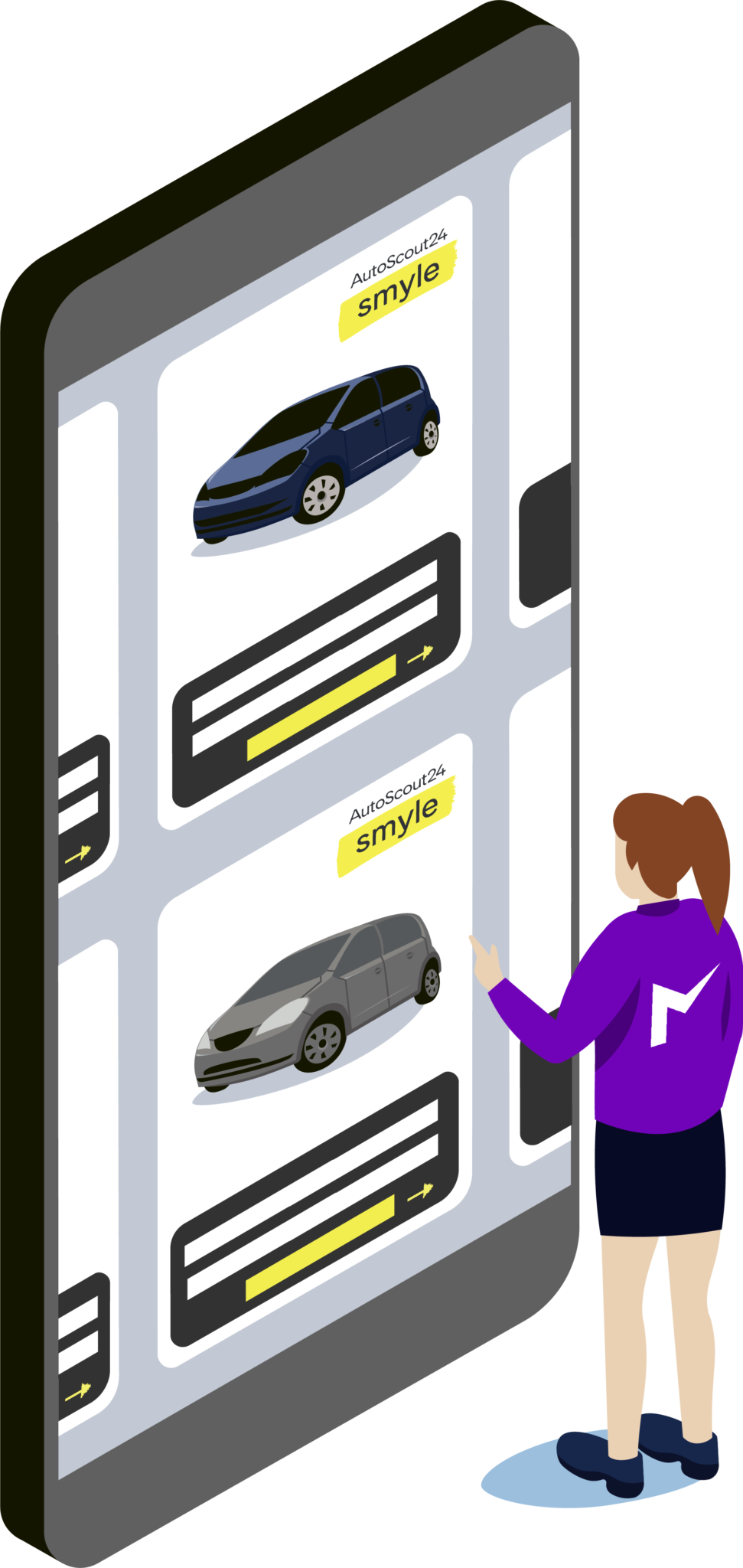 With the help of mobile measurement company 
Adjust
, we are working towards the goal of an increased number of leads through an ideal optimization setting. We are establishing an 
attribution tracking
 concept which tracks several different points/events that mean the same thing in terms of user acquisition: A Lead.
There are several different events that represent different types of leads, lead actions and lead methods: contact method (call, email), for each type of publisher (dealer, private), for each type of vehicle (car, motorcycle), and if it was successful or not (success).
As a result, the different channels (Facebook, etc.) can't optimize the acquisition campaigns to a singular lead event, which is required for an ideal setup. Moreover, required partner parameters for the leverage of 
dynamic product ads
 are not present in the current concept, which blocks leveraging this valuable ad automation.
In AutoScout24's new attribution tracking concept, we compress the many lead events into one, pass important secondary information as parameters, add partner parameters and add an extra level of lead event. We also took the opportunity to update/extend their tracking and include AutoScout24 smyle, their new app feature. This way, the paid media channels have an ideal event optimization setup with the flexibility to identify the one channel that brings the lowest cost and best results. First and foremost, ad automation can be leveraged. Secondary information can be analyzed by the team. Furthermore, the channels can now create dedicated campaigns to promote AutoScout24 smyle.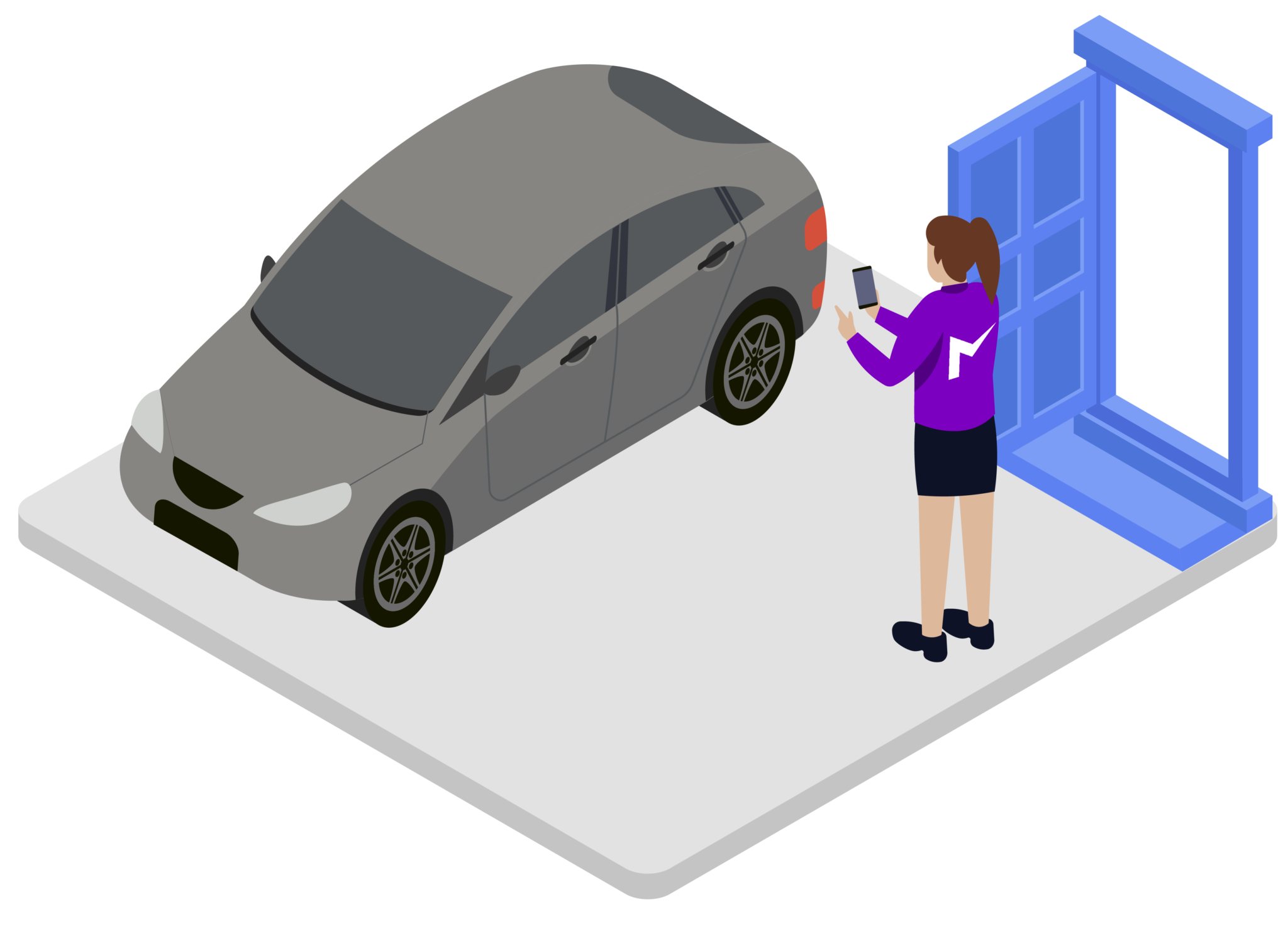 It is mission-critical for our consulting agency to count on Adjust's expertise since our clients' marketing tech stack includes the latest technologies and implementing attribution tracking cross-tools brings completely new challenges that require the best professionals to find new solutions together."
Giselle Silvestre,
Former Marketing Consultant at Customlytics
This project is special because it highlights the importance of understanding the concept and function of the different marketing technology tools existing in the marketing tech stack market and creating a data tracking concept that matches the function of each tool. The learnings from this project apply especially to e-commerce & marketplaces, which have several different categories of products and would like to increase the lead generation or sales not only for one type of product but their product range in general.
Working on this project, we collected important learnings, compiling a list of the most common mistakes companies do when implementing an MMP
The attribution tracking concept is created by the product team without input from the marketing team. This can result in the attribution concept being closer to a concept of analytic tools, instead of collecting the user journey information in a way that feeds and leverages important marketing channels.
Example: Leaving out partner parameters
Mapping partner parameters allows to forward important information to the most relevant channels. For instance Facebook: By adding a few partner parameters the team can leverage Dynamic Product Ads.
New apps: Implementing an MMP after launch
The development team is busy and resources are costly, which leaves the product team with the challenge of prioritizing. More often than not, the MMP implementation is postponed so that app features get finalized. The basic SDK implementation & QA of an MMP tool takes only a few hours and tracks Installs, Clicks, Impressions, Sessions & Reattributions by default (depends on which MMP tool).
New apps: Simple solutions instead of bigger problems
When left to a later stage, this "simple work" of a few hours will cause the data to be unreliable for some time until normalization, since after implementation users take some time to migrate to the newest app version with the MMP's SDK and a spike on app installs is seen for weeks - the SDK treats the users as new users. The data from that period becomes unreliable until normalization.
Not using the full capabilities of an MMP: Event parameter collection and analysis for better decision making
Whereas an MMP is not an analytics tool, it can offer interesting insights and can collect valuable information through event parameters to be used on deeper analysis outside of the tool. It's important to mention that the parameters are not visible directly in the dashboard and an export is needed.
Example: triggering events correctly
The event "itemViewed" (triggered when a product page is shown after the user clicks on it) can pass parameters such as: information if the user logged in or not, information about the user login method, information about the city and/or country in which the user is located, information about the item category and the ID of the item, and many others.
Trackable link generation
An MMP does not only track and attribute paid traffic via partner connection, but it's also able to generate links for owned media, such as banners or buttons in the website, social media to track traffic origin as much as possible. Many companies fail to use trackable links and app installs are attributed to organic. Organic traffic "does not exist" – there's only untracked traffic and our goal should be to minimize it as much as possible.
Chosen as AutoScout24's mobile measurement partner, we quickly implemented our Adjust SDK to provide accurate data collection and robust event tracking across AutoScout24's various products. Since then, AutoScout24 has gained actionable insights into its campaigns across products and can confidently optimize based on the reliable data provided. Additionally, our client-facing teams ensure ongoing support with the latest education and integrations."
Frederik Lanwer,
CS Lead at Adjust
Since this is an ongoing campaign we will update this Case Study with current numeral insights soon.
Learn more about
Attribution Tracking
Interested in this service for your mobile app?