Author: Steffen Meyer, Mobile Marketing Content Specialist
About one year ago Apple shook the app marketing world: With the release of iOS 14.5 the company introduced new privacy rules which let users decide if they allow apps to track and deliver granular user data directly to app companies. At the same time, Apple released a new version of its very own tracking system, SKAdNetwork, which doesn't give users an opt-out option but doesn't reveal as much data about them.
So basically, Apple made it harder for marketers to get valuable user data and made them use its proprietary system with more data protection.
A year later all this is still confusing and not easy, hence this blog article to help you to get the hang of it. We have more content up our sleeves but we will start here.
First off when iOS 14.5 was introduced, many marketers had believed only a fraction of users would actively consent to get tracked by app companies directly. However, according to Adjust's "Mobile App trends 2022" this prediction didn't come true: The study states that 25% willingly share their so-called Identifier for Advertisers (IDFA), for games it's even 30%.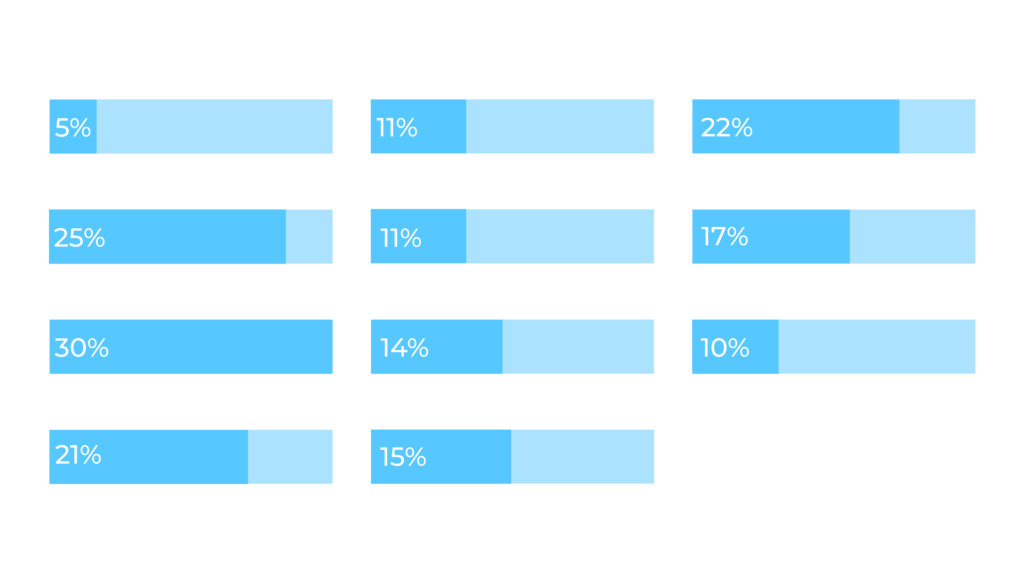 Of course, 25% or 30% is far away from the roughly 70% marketers relied on when users had to activate Limited Ad Tracking (LAT) which was buried deep in the settings. Nevertheless, according to Adjust, even with the new App Tracking Transparency (ATT) framework marketers can still steer their campaigns effectively with the right combination of data from both sources.
Get the terms right
While this might be true, your head may already feel a bit dizzy after getting hit with all these different terms: IDFA, LAT, ATT, SKAdNetwork.
Since their meaning and their relation to each other is essential to understand the implications, here's a quick overview:
IDFA: The Identifier for Advertisers lets marketers follow the actions taken on one device without revealing personal user data. This allows granular tracking of user behavior and thus delivers individually-tailored ads to these devices. A gold mine for marketers.
LAT: With the release of iOS 10 in 2016, Apple made it possible for users to basically turn off the IDFA by enabling Limit Ad Tracking in the settings. It is estimated that around 20 to 30 percent of users choose this option. The gold mine shrank.
ATT: The App Tracking Transparency framework, that was introduced with iOS 14.5 in 2021, took the LAT option one step further: When Apple users now opened an app for the first time, a pop-up asks them if they want to share their IDFA with the app (of course in a simpler language).

First data showed that only 4% let this happen

, however, as mentioned above, it went up to around 25%. Still, not so much a gold mine anymore (

which is why Facebook was really upset

).
SKAdNetwork: Apple introduced the StoreKit Ad Network in 2018 to provide a tracking mechanism with higher data protection standards. Marketers received data that weren't as good as with the IDFA – so there was no real incentive to use it. This changed when the ATT was implemented and people rejected to share their IDFA. The silver mine was suddenly fine now.
So you should get used to using the SKAdNetwork because the ATT reduced IDFA tracking even further than LAT did. Got it? Alright.
SKAd vs. IDFA
But how does the data from the SKAdNetwork exactly differ from the IDFA tracking? Generally speaking, the data isn't as granular as the one from the IDFA, since it can't be tracked to single actions.
With IDFA attribution, every action is immediately sent to the marketer, be it an install or a registration inside the app. In the SKAdNetwork, after the user has performed his first action, a timer of 24 hours starts. When he takes another action, the timer is reset and the so-called conversion value rises.
The conversion value is a number between 0 and 63 and is set-up by the marketer. For example, a registration inside the app will be a value of 1, a purchase a value of 2 and a registration plus a purchase a value of 3.
Finally, when the time's up or there are no more actions to be taken, the marketer receives the data. Judging from the conversion value, he can roughly understand what the user did but not at which time and in which order.
To sum it up, the SKAdNetwork isn't as much of a gold mine as IDFA attribution but due to the ATT, you are forced to get the hang of it. And we hope this blog article helped a bit with this.
💡 Knowledge sharing is at the core of what we do. Get our Marketing Master Map, sign up for our newsletter and become part of our community on LinkedIn to learn how to make apps succeed in the competitive mobile landscape.
Helpful Links: