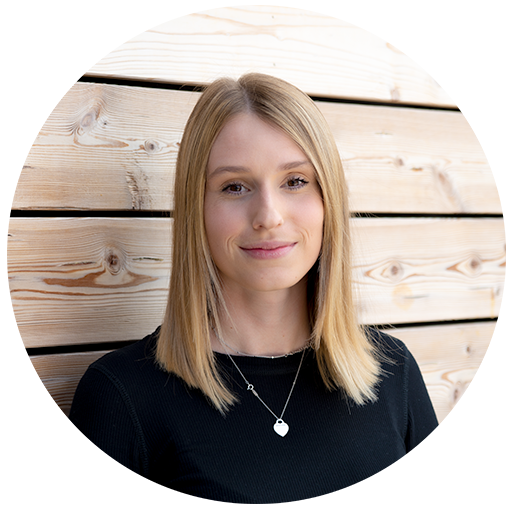 Author: Anna Priester
– Former App Marketing Content Specialist at Customlytics
Introduction
In a recent webinar from Customlytics, AppTweak and Adjust, marketing leaders shared the latest app store optimization (ASO) strategies with an international audience. More than 300 mobile professionals across Europe virtually attended to listen to our speakers' exclusive insights into measuring the impact of ASO, the main differences between organic vs paid attribution and the crucial elements of A/B testing. The speakers of the live panel 'How to master ASO in 2021' were:

– Christian Eckhardt, CEO & Co-Founder at Customlytics
– Cansu Agaoglu, Senior Customer Success Manager at Adjust
– Moran Lahav, ASO Manager at Delivery Hero
– Dora Trostanetsky, Director of Growth Marketing at SoundCloud
– Simon Thillay, Head of ASO at AppTweak
This article will give you the key takeaways of the discussions, keeping you up to date with ASO trends in 2021.
ASO Basics (min 0:00-12:00)
Let's start off with why app store optimization is so important for every app. There are two main objectives as to why we do ASO:

1.) To improve the visibility of an app in the app stores
2.) To increase the conversion rate from app store page visits to downloads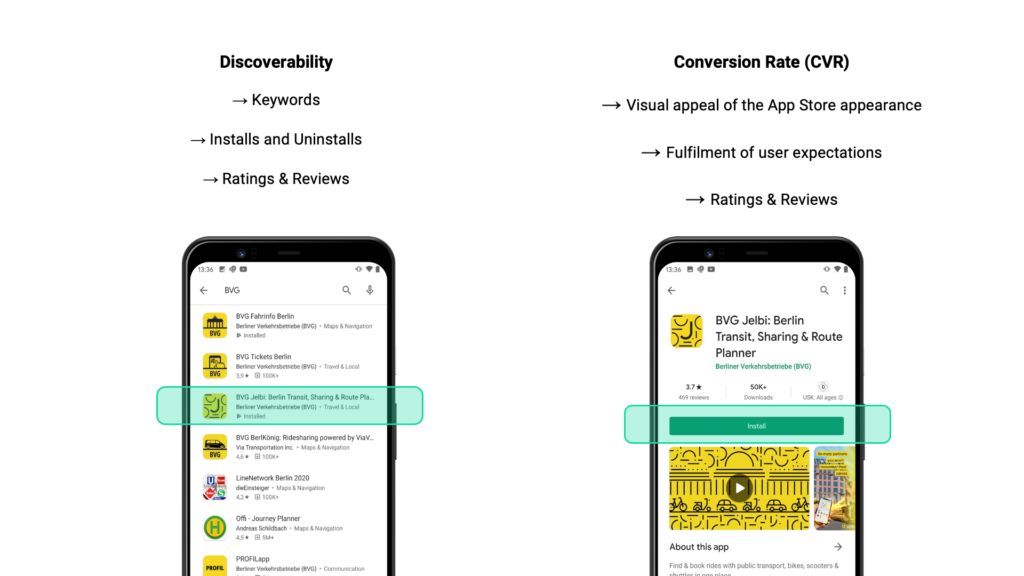 The app store is the first port of call for anyone wanting to use your app and download it. There's no way to avoid visiting your app store page(s). To ensure a high conversion rate, mobile marketers need to make sure that their app store page looks good and includes compelling text. It should provide users with relevant information about the values and features of the app.

In this webinar, we wanted to explore how to achieve the best results when optimizing different ASO elements. This starts with optimizing metadata (title, subtitle, description, keyword field, category, developer name, product ID and tags). It also involves optimizing store creatives (here you have full control over what you show your users) and extends to improving reviews & ratings (part of which you can influence, but not fully control), monitoring product metrics and supporting inorganic traffic.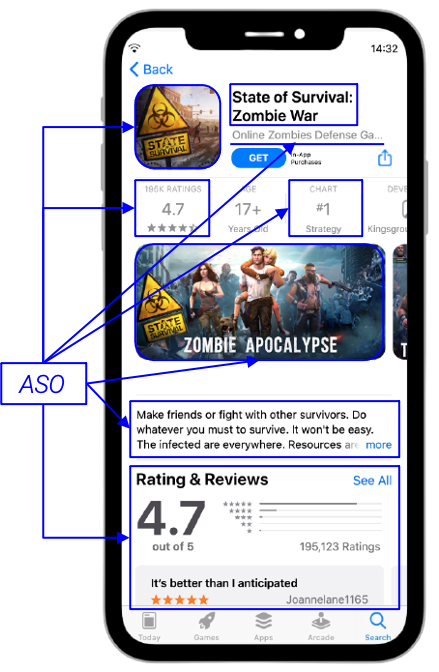 ASO – a fast-paced area of mobile marketing (min 12:00-22:00)
Our experts in the panel agree – ASO is continuously developing; just three or four years ago it was completely different.

Let's consider keywords: not that long ago, more volume and extensive keywords were more successful, so much so that the app stores were flooded with 'spammy' keywords. ASO managers packed as many keywords into the title as possible – many more than the maximum allowed today. Nowadays, the app stores are more sensitive to natural language, so it's important you focus on the actual message and avoid keyword stuffing.
A major trend that experts are currently noticing is that ASO is leaning more and more towards the brand itself. The top converting keywords are not the extensive keywords they previously saw, but rather ones that are related to the brand.
Our experts, therefore, advise that ASO managers work closely with the brand department and adapt their keyword research. This also delivers quick results for several search terms that are broad but still targeted.
This shift presents a chance for developers of smaller brands. They can now develop their own brand identity with great ASO.
'ASO & brand should go hand in hand in the future.'
As data privacy has become a more sensitive issue over the past few years, user acquisition, targeting and retargeting have had a big influence on ASO. Privacy now plays an important role in how users that discover the app on the app store are converted. With Apple recently enforcing its ATT and (re)targeting becoming more problematic via other UA channels, ASO has become even more crucial.
'Mobile marketers will find it more difficult to target or retarget so as a result, more budget will get allocated to ASO to target and convert users in the app stores.'
Organic first – a successful strategy? (min 22:00-32:00)
It's important to note that how organic data is valued and used can vary greatly from company to company. The greatest challenge in this regard is tying ASO activities to profit.
You need to match up ASO and the incrementality of organic users. But how? What is your incrementality really? How do you measure it? Take the baseline and deduct – that's probably the incrementality.
'The size of the brand is an important factor: if you're small, you need to build your brand recognition via paid traffic but once you're an established brand, a new strategy needs to be worked out.'
When considering big brands such as SoundCloud, usually around 70% of traffic is organic. This can be problematic as it's quite likely that their paid marketing is cannibalising the organic traffic. SoundCloud had to deal with this challenge and quickly learned to find channels that are not as cannibalising and that don't eat into organic traffic.
Expectation management is also really important. Are you showing users what they expect to see beyond keywords and do you understand their intent behind each search? It's worth bearing in mind that the intent behind a search can vary greatly even if two users use the same keyword – for example, a fitness app. Users may search for it if they're active and after a new challenge or if they're wanting to lose weight. These are two quite different things.
Measurement of ASO – What KPIs to look for? (min 32:00-38:00)
Something to remember with ASO is that it's not straightforward to measure – you can't be 100% sure of its impact. It's therefore really important that you define why you're doing ASO in the first place. There are two things that can help you to measure it:

1.) An ASO tool, such as AppTweak, can help you to gain an understanding of your traffic, your visibility in the app stores and compare your brand to competitor brands to see where you stand.

2.) The concrete numbers are another indicator as to how successful your ASO is. Make sure you're checking organic traffic coming from Search – and don't forget the Browse. Look at both (with a focus on Search) and notice how they evolve over time.
'When it comes to measuring, look at your consoles, check what they are telling you from your type of acquisition channels (also for Google Play) and then look into your ASO tool that provides you with this granularity and connect data from both.'
If you're feeling brave, stop your entire ASO temporarily and see how much traffic you lose (not something we really recommend doing).

In summary, no single metric will show overall success. You'll need to combine them to get an overall picture. In this blog article, AppTweak covers how you can approach measuring ASO performance and which metrics and KPI's to consider.

A/B Testing – data, data, data (min 38:00-52:00)
When it comes to A/B testing, you need to first and foremost heavily rely on data and always create hypotheses based on it. It's important that you have valid reasons for each test and keep them in mind throughout. Take your time to really think about what could be different and your aims. Draw your own conclusions as your goal is to either validate your hypnosis or not. Both will teach you something.
How best to proceed with A/B testing? Collect data with extensive research. Get insights from your brand research department to make sure you know your users and understand what they find useful and what they like and don't like about your product. The same goes for your creatives – be up to date with the latest trends. This way you can explain to your design team and copywriters why the changes are needed and tailor your messaging and visuals for optimization and your A/B testing.

The optimization cycle – always in the loop (min 38:00-52:00)
A good tip for the optimization cycle is to follow a methodological framework.

With regards to keyword optimization, it's important to look at what your competitors are using, for example in their title, and understand why. Work closely with your brand department to make sure you're maintaining the fine balance between keyword targeting and messaging. You can find out more about how to research relevant keywords on Customlytics' blog. You'll discover how to evaluate them in order to get the optimal set of keywords for which your app will rank in the App Store and Google Play Store. (part 1 & part 2).
When it comes to visuals, it's not always about how great they look. Once you get to the point of changing the store assets of a less impactful visual, you should start testing different messages, eg. for a special promotion. Our experts recommend not only changing the visuals to improve them but also refining your message.
With recognisable brands & visuals, it's a more complicated story. When users are really intent on searching for that brand, they don't really care about visuals unless they show something very exclusive (like a new product line). In this case, optimizing visuals is less impactful. The optimization process is also quite slow as permission is needed to change visuals within big companies.
'A good indicator for keyword research is a 2 months optimization cycle – FYI: big brands usually have 70% of keywords as a stable set and 30% get tested every two months.'
ASO challenges for mobile marketers in 2021
The final part is what the audience really wanted to know. Our ASO experts discussed the most upvoted questions to help mobile marketers tackle their ASO difficulties.
Question 1: Sometimes, I get positive results from experiments in the first 10-15 days but if I keep it going, the results get worse and the status changes on the console from showing the winner to going back to 'more data is required'. How should I deal with this? (min 52:00-56:00)
This is a problem with statistics that our ASO experts know well. You want to wait long enough but also not too long (any app will have its own challenges). Their tip is:
'Go for 7 days at least (keep in mind that weekdays and the weekend also have an impact).'
After 7 days, check your first results. How many people have converted? Are these numbers enough to make the results somewhat reliable? You should also ask yourself whether the trend that happened throughout the test increased over time or whether the curve narrowed between the first and last day. If you notice that users started to behave differently between day 1 and day 6, you might be better off stopping the test and relaunching it.

Question 2: How frequently do we change the content, description and other metadata information in the Play Store to improve ASO? (min 56:00-58:00)
Around 2 months for each operating system and each market. The ideal cycle is not too frequent but often enough to stay on top of what's going on.

'Stay on top of your metadata; metadata should always reflect exactly what's going on with your app (and not be sending misleading messaging).'
Question 3: How to improve organic keyword rankings in the Apple App Store if you can't move keywords from the keyword set to the title? Any other methods/ideas? (min 58:00-1:01)
This is a challenge our experts see with big brands and it can be frustrating. They even reject the idea of adding one keyword to the title. When you're working with straight guidelines, it comes down to how creative you can be and how many keywords you want to rank for. Knowing that you're depriving yourself of the app store title, just means you have fewer keywords that you can target – make use of your subtitle.
'Remember the criteria to appear in the top 10 is not only about where keywords are in your metadata. One very important factor is going to be how well users convert for that keyword.'
Tip: don't focus too much on the title. You can also put the keyword on your visual and improve your ranking (visual word recognition). Another tip from our experts is to index yourself for additional search terms on iOS to leverage on secondary localisations. The App Store indexes apps based on their metadata from more than just one country. This opens up a lot of opportunities in which you don't only use your title, subtitle, and keyword field in your own listing but also make use of another localisation.
Question 4: Which one is more effective for ASO? Launching worldwide simultaneously vs. launching country by country (min 1:01-1:05)
First of all, you need to define the goals that are in line with your growth strategy. Prioritise your first goal for ASO to determine the most effective strategy for your app.
And of course, it also depends on your resources. If you're able to launch in all countries simultaneously, go for it. If your resources are a little more limited, identify which markets impact your app the most (be creative about it), and consider the costs and benefits of, for example, launching in the toughest markets or a trending one.
'It's all a matter of resources and priorities, nothing will be perfect from the beginning, you can start low-key and then optimize.'
This was a short recap of the webinar "How to master ASO" by Customlytics, AppTweak and Adjust. If you'd like to go over what our experts said in more detail, you can watch the recording again on YouTube.
For any remaining questions, feel free to get in touch with us. Any of the event organisers will be happy to tackle your current challenges and help you grow your ASO in 2021!
More about the event organizers:

AppTweak is the leading ASO tool driven by data science. AppTweak empowers +1,500 mobile leaders – such as Amazon, Jam City, Yelp and Adobe – to grow their apps and games with actionable insights in a simple interface. AppTweak's all-in-one platform offers ASO Intelligence, Ad Intelligence, App Intelligence and Market Intelligence.

To get to know the #1 ASO Tool Driven by Data Science better, start your 7-day free trial! On top of that: Use the voucher Customlytics10off to get 10% off the AppTweak plan of your choice for your first three months.*
Adjust is a global app marketing analytics platform committed to ensuring the highest privacy and performance standards. Adjust's solutions include attribution and measurement, fraud prevention, cybersecurity, as well as automation tools. The company's mission is to make mobile marketing simpler, smarter and more secure for the more than 50,000 apps working with Adjust.
💡 Knowledge sharing is at the core of what we do. Stay up to date with the current ASO trends by signing up to our App Marketing newsletter.

*Applies for monthly business plans: Starter, Pro, Guru, Power, and the App & Market Intelligence add-on. Redeem by August 31st.