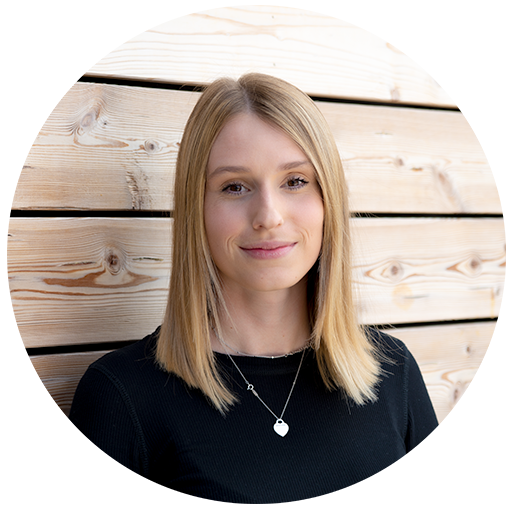 Author: Anna Priester
– Former App Marketing Content Specialist at Customlytics
At the recent Marketing Analytics Summit Europe, Customlytic's CEO & Co-Founder Christian Eckhardt was holding a keynote speech about the importance of the right technical infrastructure to promote apps successfully – with mobile analytics and tracking.

We have compiled a summary of this keynote to introduce mobile marketers to the power of the right technical infrastructure and all the opportunities that come along when they get their marketing tech stack right from the start.

Mobile analytics and tracking play a crucial role to achieve this. To tell the real story of their product, product managers need to understand what data should be measured. For marketing managers, data from product analytics is key to generate insights for their marketing campaigns. Once a mobile company generates and owns independent data to work with, marketing managers can control the effectiveness of their marketing and advertising campaigns with relevant metrics (installs, MAUs, CLV & ROI), track sources of app installations and detect fraud.

This brings us back to the importance of the right technical infrastructure: By having a well-thought and data-driven app marketing strategy in place, mobile marketers can unlock the full potential of what data can offer in mobile marketing.
The increasing potential of mobile apps
Let's start from scratch: Smartphone usage has substantially increased in the past decade. Today, we are talking about around 3.5 billion global smartphone users. With the increasing smartphone usage and the shift of media usage from offline to online and increasingly more and more towards mobile web and apps, the ever-evolving time of mobile apps has started. Mobile apps have become omnipresent and a promising advertising channel. Thus, app businesses have to keep up with the fast pace of advertising and marketing trends and adapt their marketing strategy accordingly. Setting up the right technological infrastructure is key to do so. Read on why.
Customlytic's mobile marketing tech stack
The marketing tech infrastructure is the foundation of mobile marketing. We at Customlytics have developed our own concept of a modern mobile marketing tech stack that consists of all core technologies that mobile marketers need to successfully run app marketing. Mobile marketers can use it as support to build their marketing tech infrastructure and keep an eye on the bigger picture to understand how all of the technologies in the stack work together.

Choosing the right tech deck can be a challenge – there is no single silver bullet answer for each business. It will differ from company to company as requirements are different. However, basic, recurring elements should be included in every tech stack:
You have "your app product" in the center surrounded by various tools you need to integrate into your app:
Starting with an MMP (Mobile Measurement Partner), an attribution tracking provider that collects data about the install source and in-app events to help you to understand where your users are coming from and how they behave within your app.

After the first step of acquiring users is successfully done, now, you as a mobile marketer have to come up with a concept of developing a sustainable, long term relationship with them. An mCRM provider collects more personal information about your users, i.e. their shopping habits and helps you to better organize and access customer data.

User in-app behavior is the key to improve your product. With the aid of technologies, you can gain important insights about how users are behaving in your app – what works well, where do users spend most of their time or what potentially doesn't work out so well and makes users drop off.
Now picture the amount of data that these tools are generating. All data should be stored in a central data warehouse to avoid data silos between marketing and product teams.

If you want to get deeper into the world of mobile analytics and tracking, we recommend the following resources where our CEO Christian Eckhardt shares his mobile expertise:
The App Marketing lifecycle as an indicator for the data collection process
There is one question we get asked quite frequently from mobile marketers that approach us for our support around setting up a marketing tech stack: When to start with building the mobile marketing tech stack? Our answer: The earlier you start thinking about your marketing tech stack the better. Mobile marketers should definitely have it properly set up before starting any paid advertising, but ideally even before the app is launched.
The App Marketing Lifecycle helps mobile marketers to understand what data needs to be collected at what time.
Marketing Analytics vs. Product Analytics
Via mobile app attribution, MMPs can provide mobile marketers with clear data on the source where their users are coming from as well as their user's activities inside the app after installing the app. Without working together with an MMP, the exact acquisition source(s) and data behind every acquisition are impossible to tell in a mobile context – different to the web, where it is easy to determine. We recommend this blog article to learn more about Cross-device matching of web and app data.

With having available data of both – the source and in-app events, mobile marketers are able to figure out from which UA channels valuable users are coming from, who performs desired actions inside the app after installing it.

That provides marketing managers with important insights about the success of their campaigns on different UA channels and optimize their mobile marketing strategy. Mobile marketing managers are confronted with a variety of paid marketing channels today. Being present on all channels doesn't convert into successful UA and marketing campaigns automatically. In this blog article, you'll get an overview of paid traffic sources and tips on how to find the right paid marketing channel mix to promote your app. If you prefer listening to a podcast, Christian shares practical advice on how to choose user acquisition channels, UA campaign optimization, how to add a new channel right and more in this episode of the Business of Apps Podcast.

Whereas for product managers, the source of install is not interesting. To them, it matters how their users behave inside the app and what actions they take to know if their product (the app itself) is set up in a proper way to react to potential weak points of the app. Product analytics help them to understand their product and how users are using it better.

To sum up: Marketing Analytics and Product Analytics are being used by mobile marketers to pursue different objectives. The aim for marketing is to generate as many new paying users for the app as possible to drive revenue for the company, product goals are providing users with a good user experience to quickly convince them to purchase something or stick with the app.
Data usage in the company
As demonstrated before, there are tons of data collected by companies each day that are being passed around across the business. That makes a lot of data flow. In order to avoid data silos, app businesses should rely on a Data Warehouse to have a central point for data.
To get started sorting data within a company, we advise you to first get a clear picture of each department's main task to contribute to the unified company goal.
In order to be able to then break it down and define the different tools, each department needs to fulfill its requirements of collecting data to measure the KPIs.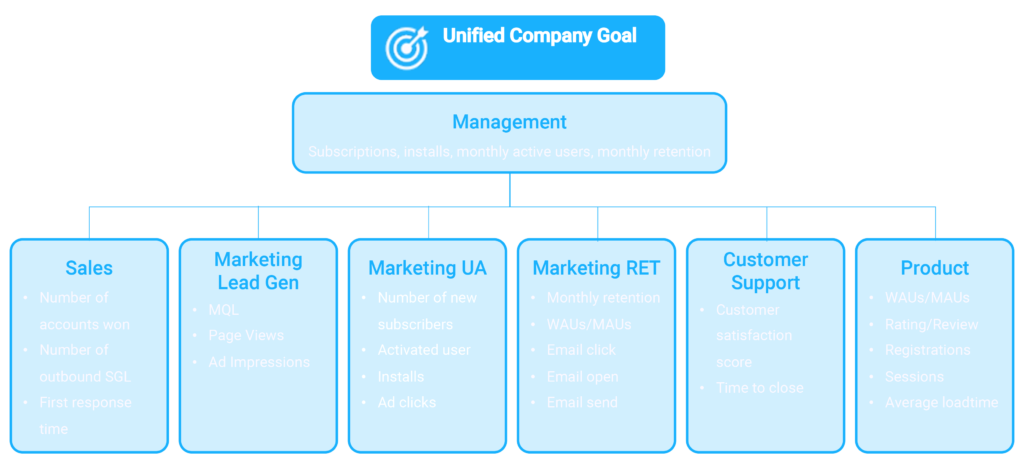 This way, you guarantee that each department has got the tools to succeed within their area and ensure a smooth data flow between different stakeholders of the company.

This was just a brief introduction to the world of mobile analytics and tracking. In practice, there is more behind a powerful mobile marketing tech stack and master mobile marketing with the aid of mobile technologies.

If you are ready to lay a solid foundation for your mobile marketing with the right marketing tech infrastructure and want to be accompanied by an experienced partner, reach out to us via [email protected].

💡 Knowledge sharing is at the core of what we do. Learn more about the app industry and discover useful resources by signing up for our newsletter or by bookmarking the Customlytics App Marketing blog in English or German.
📚 We love useful stuff. That's why we co-wrote the Mobile Developer's Guide to the Galaxy. Get your free paperback copy or download the eBook here providing you with all the mobile knowledge you need.💜 Become part of our community on LinkedIn, Twitter, Xing, Glassdoor or Medium.