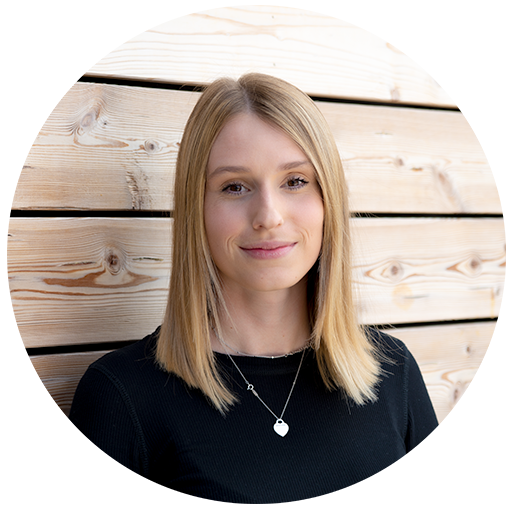 Author: Anna Priester
– Former App Marketing Content Specialist at Customlytics
It's one of the biggest events of the year in the tech industry: Apple's annual fall event where new products and services get unveiled. There was wild speculation about what could be announced in the weeks leading up to the event. The announcements on the day were not too surprising or shocking. This year it was different – like anything else in 2020 so far. Not only because it was a virtual-only event for the first time ever, but also because the company did not unveil the newest iPhones and has shocked at least some subscription services companies and developers. Read on to get to know why and gain an overview of Apple's main new products and services.
Apple One – Subscription services' new nemesis
It was the main topic of the event: Apple One, a new subscription bundle bringing together Apple Music, Apple TV Plus, Apple Arcade, Apple News Plus, and iCloud storage. It is tempting: For only $14.95/month users get access to a suite of popular products. Whereas Apple's users are happy to be able to save some money in the future by combining their subscriptions easily, the subscription bundles at a discount are a slap in the face to subscription companies who offer similar products. They are now afraid to lose their users to Apple as the tech giant has the marketing power to push that bundle hard.
Spotify as one of the main music streaming and media service providers has spoken out publicly just after the event, accusing Apple "of using its dominant position and unfair practices to disadvantage competitors and deprive consumers by favoring its own services." It remains to be seen to what extent Apple can push its leading market position and lock their customers in their ecosystem.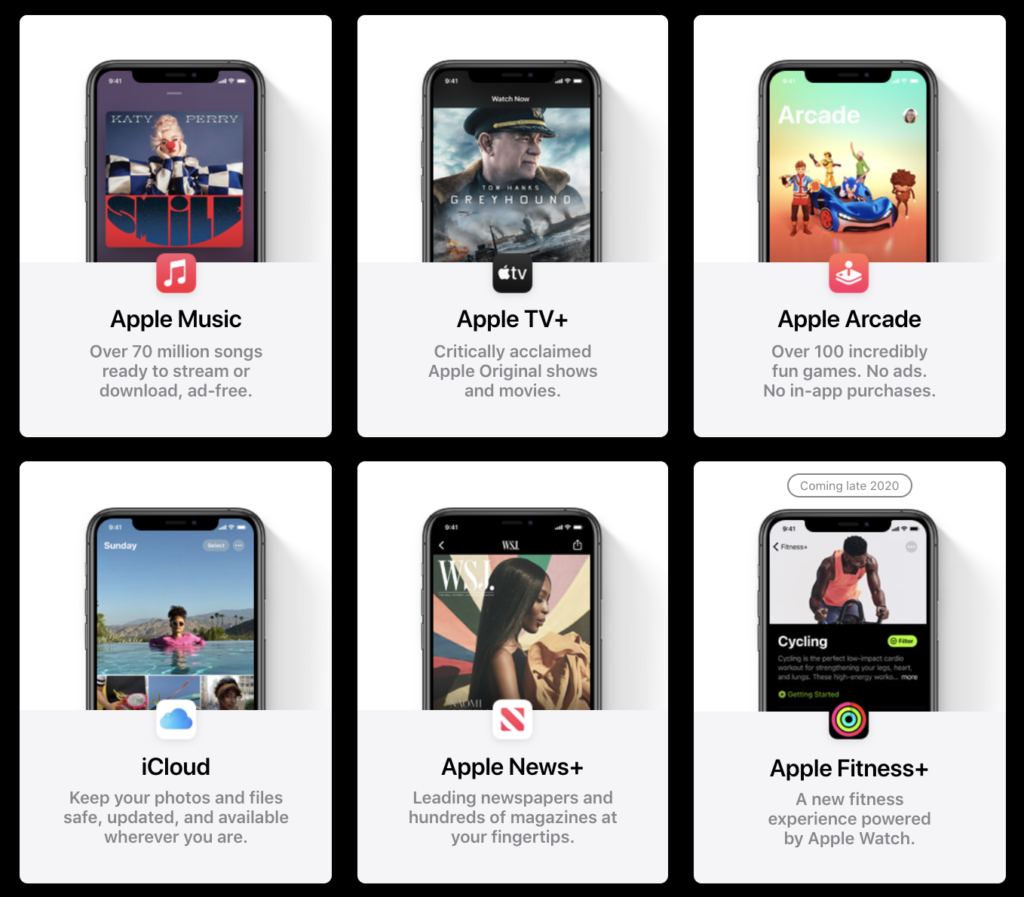 Apple Fitness+ – Apple challenges the virtual fitness space
Coming from Apple One to Apple Fitness Plus: Apple's own long-rumored health and workout service that is available as part of Apple One. Subscribers have a wide collection of workouts that they can tune into on their iPhone, iPad, or Apple TV. But it wouldn't be Apple if there weren't special conditions: It works only with Apple Watch, so subscribers can see their key workout metrics on whichever screen they're using. The exclusive fitness experience for $9.99 per month will be available later this year. This news caused another outcry in the subscription business industry – this time hitting the digital fitness industry. Apple enters a new market with their own neat fitness studio, their own fitness coaches and different programs with multiple virtual workouts from HIIT to yoga. This is big competition for fitness services, such as Nike Training Club, Fitbit and Peloton. Peloton couldn't help, but release a snappy comment on Twitter, welcoming Apple to the world of digital fitness. Although Peloton, the American exercise equipment and media company, has a clear advantage to the other fitness services by combining software and hardware (with its bikes and treads). This is not only a competitive advantage to other fitness services, but also to Apple Fitness Plus. It remains to be seen how affected fitness services will be by Apple's market entry and if their concerns of losing customers to Apple Fitness + will become reality. The demand determines the offer – it will be up to the people.
Apple at least has built a strong foundation to compete with other digital fitness services with its smart move of offering its own subscription service: The ability to release its own app in its App Store without having to pay the 30-percent-fee they are charging all other companies with, is a big competitive advantage and strengthens Apple's market power.
Release of iOS 14
The sudden iOS 14 launch was great news for users, less so for developers: Apple released the latest version of its operating systems for iPhones, iPads and Apple TVs and Watches with just one day's notice. At the event, Apple announced that the new OS will be available the next day on (September 17). The short notice has left developers rushing to update their own apps to work with the new systems. This announcement came as a surprise, developers assumed they would have a week or two to finalize their updates.

On top of that, Apple only accepts updates made using the latest version of Apple's coding tools from 11 pm CET on Wednesday night in its App Store. As apps still have to go through Apple's own review process, this was rather a quite short timeline. Developers complained about this unnecessary stress and criticism has become louder. It remains unclear why Apple chose to release iOS 14 in such a rush since it doesn't have any new iPhone hardware in urgent need of a new operating system. You can find all new features of iOS 14 at a glance on Apple's website.
New Apple Watches: Watch Series 6 + Watch Series SE
Not only one, Apple unveiled two new watches. They come with a new design and new features, but there is nothing really groundbreaking about it. Apple is sticking to its basic framework for the Apple Watch, updates are iterative and upgrades subtle.

The Watch Series 6's premier feature is a blood oxygen monitor. Users can set the Watch to ambiently check their oxygen levels throughout the day or night. In addition to the Apple Watch Series 6, Apple also introduced the Apple Watch SE that comes with the main features at reduced price. The Apple Watches have become an increasingly important part of Apple's revenue as they provide another avenue for sales to those who are keeping their iPhones for longer as part of the firm's wearables category that includes the AirPods Bluetooth earbuds.
Watch Series 6
Watch Series SE
New iPads: iPad 8th generation + iPad Air
The new iPad 8th generation looks just like its previous model, iPad 7. The big upgrade is its speed boost. Thanks to Apple's A12 Bionic chip, the new iPad provides users with more performance at certain tasks. It ensures faster gaming, better graphics performance while gaming, and better graphics handling of high-resolution content in apps that handle photo manipulation or graphic design features. As it comes with the same price as the previous model, it's quite a good deal.
The iPad Air was significantly updated. With its big design change from the current Air, it now resembles the iPad Pro. Apart from the design, it's getting a revamp with a new processor. Thanks to a new four-core GPU, Apple is promising a 40 percent performance improvement over the last iPad Air and improved graphics support. According to Apple, it's the "most advanced chip" it has ever made.
iPad 8th generation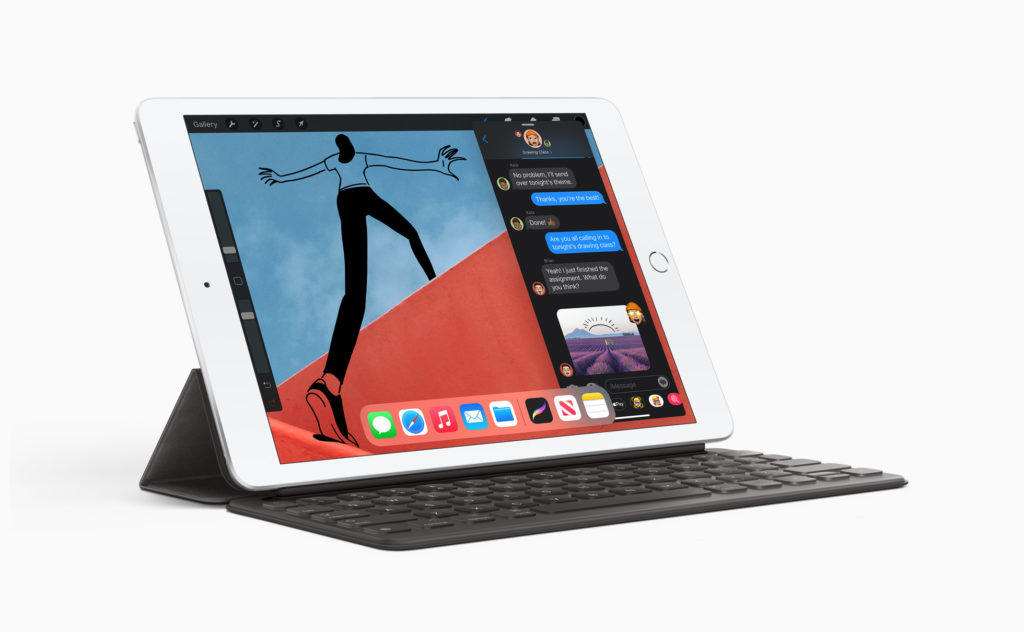 With its new products and services, Apple is setting new standards and stirring up the industry – once again. Let us know what you think. Will Apple become the superpower over subscription services or will more companies follow Epic Games, Fortnite Maker, and Spotify to fight against Apple's monopolistic practices?