Authors:

Linda Harnisch
– Communications Lead
Isabella Zulli
– Former Design Lead at Customlytics
Wondering how to scale up your paid user acquisition by setting the right goals and metrics from the start?
Look no further. We have compiled a handy overview for app marketers who want to gain a clear understanding of all the acronyms around setting goals and metrics for paid UA activities. To get a deeper understanding of acquiring users for your mobile product, we recommend our following learning resources.
From the blog: Finding the right paid marketing channel mix to promote your app
Customlytics' eBooks: User Acquisition & Retargeting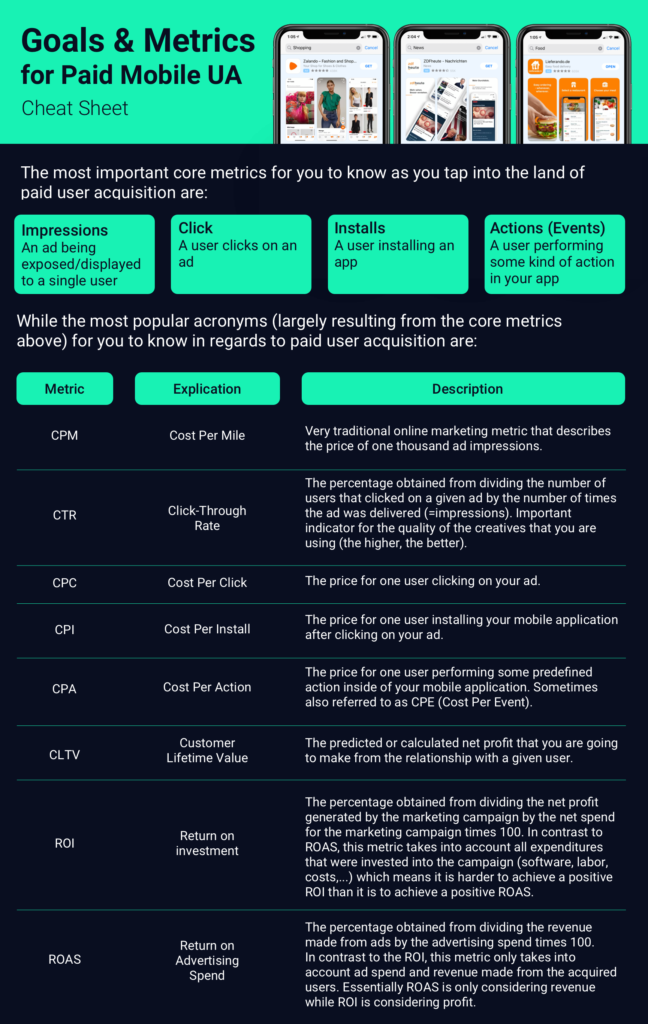 What is your biggest challenge in measuring your mobile growth activities right now? We have helped many app marketing teams finding the right goals and metrics to start measuring growth. Check out some of the brands we are proud to have worked with.